2015 Mercedes-Benz C-Class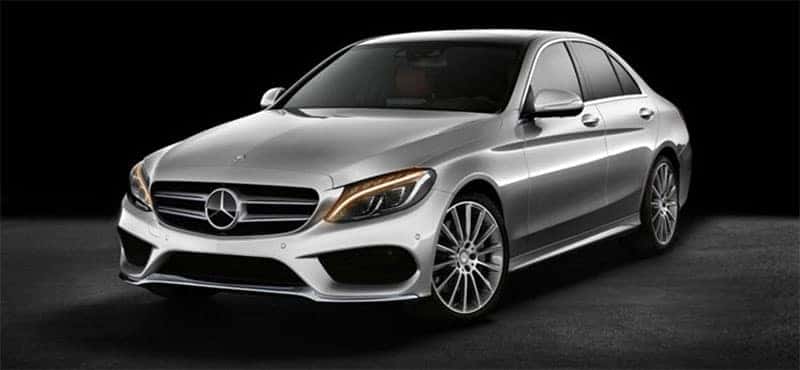 Beautifully crafted from every angle, the 2015 Mercedes-Benz C-Class has emerged more powerful, sophisticated, and luxurious than ever before. With a classy exterior, bold bodywork, and a spacious interior, drivers in Westminster CO will definitely be able to appreciate its craftsmanship and innovative upgrades. Some of the C-Class's main highlights for 2015 include:
---
All-new powerful designs (which include Luxury and Sport trims with different interior and exterior styling options)
A 2.0-liter, 235HP turbocharged engine and 3.0-liter, 239HP turbocharged V6 engine
Quality suspensions that deliver a responsive and comfortable ride
Roomy interior that comes equipped with next-generation technology
The 2015 Mercedes-Benz C-Class also comes equipped with assistance technology (like PRESAFE®) as well as "Intelligent Drive" Safety, which will make handling dangerous roads far more manageable. Expected to become available for U.S. consumers in the fall of 2014, the all-new C-Class will exceed expectations in every department.
Classy, Stylish, and Upgraded Interior
In regards to comfort, the 2015 Mercedes-Benz C-Class is noticeably larger than it has ever been, having grown about three inches in wheelbase and about four inches in overall length. Result: more cargo room (about 17 cubic feet) and more space for passengers in both the rear and front seating areas.
Once inside the enlarged cabin, drivers in the Denver CO area will find quality and upgraded materials, which definitely help add to the interior's overall visual appeal. The standard 7-inch display can be upgraded to an 8.5-inch display as part of a separate multimedia package.
The steering wheel in the vehicle is flat-bottomed, and features an abundance of controls that are easy-to-navigate and utilize. The instrument panel, which include the tachometer and speedometer, are in clear view, and are located in separate housings along with a crisp, clear LCD screen display.
Premium Safety Features
The 2015 Mercedes-Benz C-Class is backed by premium safety features, all of which should make your driving experience safer and more enjoyable. For instance, the "Attention Assist" driver-drowsiness monitor will prevent accidental mishandlings of the vehicle while on the road. Electronic assists will warn drivers in the Boulder CO area when there is an impeding collision (front speeds as low as 3 MPH).
The same safety feature is available for rear-collision prevent at speeds up to 30 MPH. One safety upgrade that drivers will be sure to love is the C-Class's "Distronic Plus" system, which will basically allow the vehicle to follow the vehicle ahead at speeds up to 38 MPH (even when there are no lane markers available). With advanced brake assist technology, the vehicle will detect stationary pedestrians or vehicles and automatically reduce speed to prevent a collision.
Powerful Performance
At first glance, it's easy to see where Mercedes wanted their C-Class to excel- performance. With a 235 HP engine, overall speed and acceleration will be met by a highly turned suspension that features smooth and comfortable rides. And let's not forget that the chassis weighs close to 200 pounds less than its predecessor. This significant drop in weight will mean greater fuel efficacy, better handling, and a more dynamic performance.