New Electric Cars Planned for Release by 2020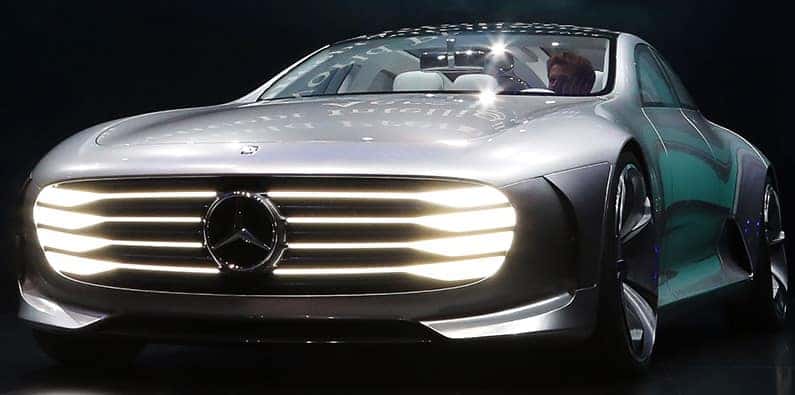 Mercedes-Benz is speeding up its development of electric vehicles with a new goal to have four electric models hit the market by the end of 2020. According to Autocar, the German automaker is looking into developing two sedans and two SUVs that will comprise the first wave of EV models to bear the Silver Arrows badge. Each model will share basic elements with models that are already part of the Mercedes lineup but for the most part, the EV models will also have distinct design touches that will provide a noticeable differentiation from their conventionally powered counterparts.
While Mercedes is still in the beginning stages in the production development of its EVs, the German automaker isn't sitting idly by anymore as its competitors gear up for the same push. Investments have been made regarding electric vehicles, most notably a $550 million expansion of its existing battery production facilities in Germany.
"We're going to have way more than one electric vehicle, way more than one. The structure is ready, the teams are working and the initial results from road tests are coming in quick succession."
-Dietmar Exler, Mercedes-Benz USA CEO
It's also been reported that Mercedes has tapped Accumotive to provide Mercedes with a new generation of lithium-ion battery cells that carry more than 250 miles of range.
High Powered Battery for Half the Cost
Mercedes-Benz revealed its next-generation electric car platform which will follow Tesla's lead on battery placement and high-powered torque.
The German automaker held a tech briefing at its headquarters in Stuttgart, Germany, to explain its "multi-model vehicle architecture." It will be previewed as a concept vehicle at the Paris Auto Show in late September, but isn't scheduled to roll out as a production version until later in the decade.
While it's been assumed that the first of these new Mercedes electric cars would be an SUV similar to the GLC, it may very well be a sporty sedan according to some sources. It could be similar to the next-generation CLS, and may look like the Intelligent Aerodynamic Automobile concept unveiled at the 2015 Frankfurt Auto Show.
Design Strategy
The new platform follows Tesla's lead on placing a flat battery in the vehicle floor to maximize interior space and a low center of gravity. It will be joined by an electric motor at either axle, which will enable all-wheel drive. The design is "multi-modal" enough to offer various body styles. It's expected to be versatile enough to bring out four new electric models – two sedans and two SUVs.
Like the Tesla Model S and Model X, it is expected to have acceleration similar to supercars. That comes from the low-end torque of electric motors, which make Tesla models even more attractive to car shoppers. One Mercedes executive at the tech brief described the next-gen electric cars as being capable of offering performance on par with Mercedes-AMG® cars for off the line acceleration.
Mercedes is going with lithium-ion batteries initially but it also exploring next-generation battery solutions, which the company calls "post-lithium-ion systems." Mercedes says that lithium-sulphur could be the choice since it has the potential to double the energy density of a similar sized lithium-ion battery while halving the cost.